Why Buy at Jenkins Subaru?
The Reasons Keep Adding Up
The first reason to buy at Jenkins Subaru in Bridgeport, WV is the brand we're privileged to represent. While many carmakers are trying to be everything to everybody, Subaru has a clear objective: Provide safe, reliable transportation for people who want to enjoy the great outdoors. Every model they build, every feature they add is designed to support that overall mission. Our buyers appreciate getting vehicles with a clear, meaningful focus.
Equally important is the dealership itself. We've been a family-owned business for 30 years, taking care of people in Bridgeport and Elkins WV like they're our neighbors, because they are. Our location is another big plus. We're right in between I-79 and Route 50, so it's easy to get here when you need knowledgeable, trustworthy service after you buy or lease a Subaru.
The Answer is Clear: Quality of Service & Exceptional Value!
Jenkins Subaru is a conveniently located,family owned business located in Bridgeport, WV, and we've been serving the Grafton, Buckhannon, Clarksburg, Fairmont and Elkins areas for over 29 years. We aren't just a car dealership, though; we're committed to giving you the very best service in any way we can, and we are also committed to supporting community events and organizations. Below you will learn more about why you should choose Jenkins.

Hours
Monday

8:00 - 8:00

Tuesday

8:00 - 8:00

Wednesday

8:00 - 8:00

Thursday

8:00 - 8:00

Friday

8:00 - 8:00

Saturday

8:00 - 5:00

Sunday

Closed
It's all about location.
Our dealership is located right in the middle of I-79 (North/South) and Route 50 (East and West), making
driving here
a breeze. Easy access to the dealership when purchasing and servicing after the sale, we treat you like family every step of the way.
Huge selection, exceptional value.
We have a wide variety of
new Subaru
models,certified pre-owned and high quality
used vehicles
, all affordably priced and boasting our seal of approval.
We're here to help you.
Our sales force is knowledgeable, energetic, and ready to meet your needs.  No matter what you're looking for, we're ready to help you find it and
finance
it, quickly and painlessly.
Our state-of-the-art service facility.
We provide complimentary first scheduled
maintenance
on all new vehicles and state inspections for life.
Easy ordering of new vehicles and other online options.
If you can't find it on our lot, don't worry. It's easy to order the new vehicle that you've been dreaming of, and we'll have it shipped right to our dealership. New
parts
, as well as scheduling your service appointments are easily done online. Our staff strives for the best in customer service and will help you through each step.
Available loaner vehicles.
If you need to service your vehicle, you don't have to waste your day waiting for it in our lounge. We have loaner cars available for our service customers, either by the hour or by the day.
We're dedicated to the community.
We support and work with the Harrison County United Way, Highland-Clarksburg Hospital, United Hospital Center (UHC), Humane Society of Harrison County, Doddridge County Humane Society, Hope on Wheels, and Harrison County Schools. With new opportunities and social media we will be participating in community events in new ways for 2018. Paint Your Town Blue supporting Law Enforcement, Car Shows, National Hunting and Fishing Days, and many more events to come in the future. If you haven't already, please head over to our Facebook page and Twitter feed to hear more about our community relationships.
Let's take a look at some of our top models.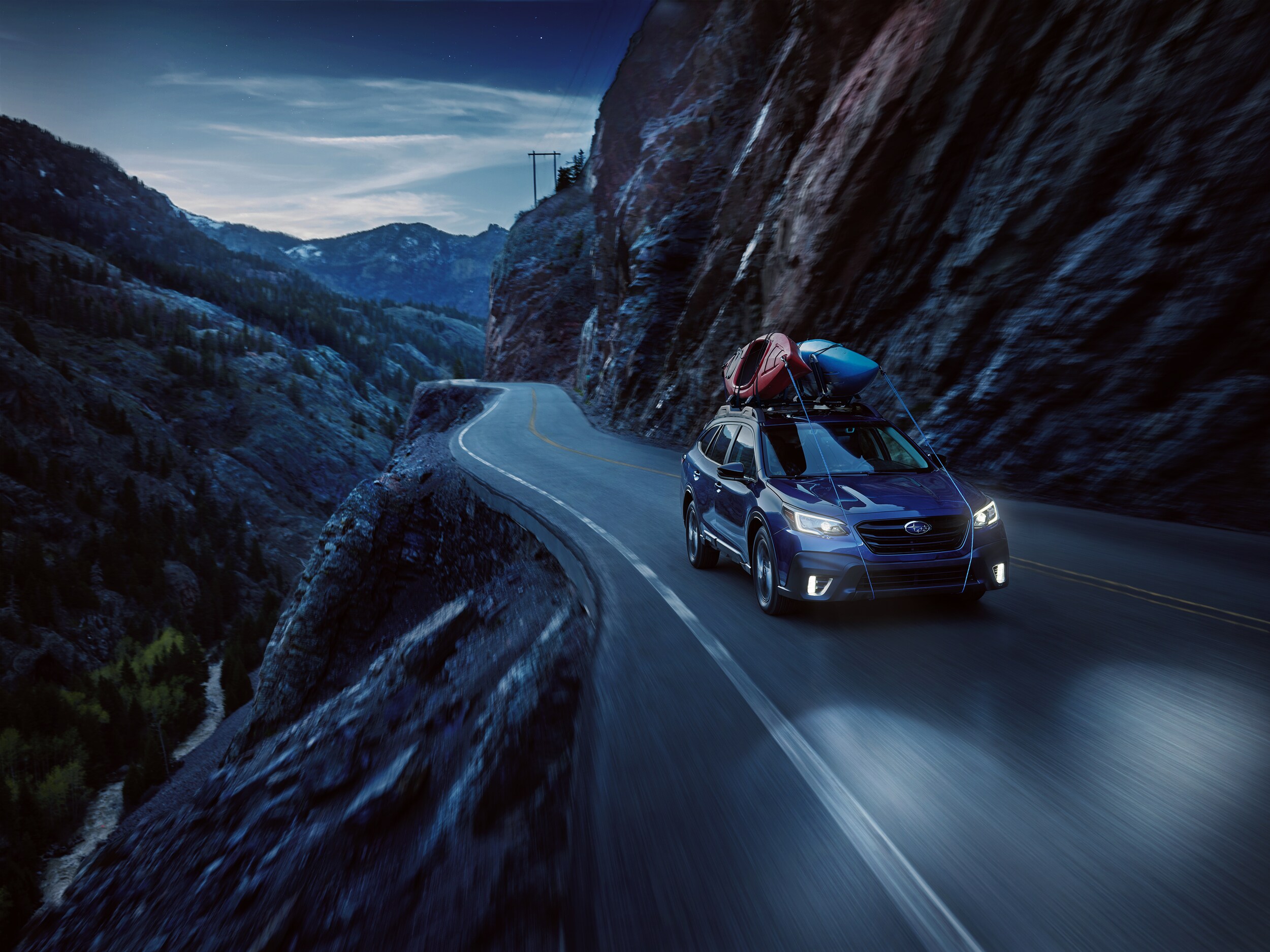 The New 2022 Subaru Outback
The Subaru Outback was the first to plunge even more deeply the great outdoors with the Outback Wilderness introduction last year. Outback trims start with the base level Outback in the mid-$20's, the Outback Premium in the upper $20s, the Outback Limited, Onyx Edition XT and Wilderness models around the mid-$30s, and the Outback Limited XT and Touring XT in the upper $30s.
The 2022 Subaru Crosstrek
The Crosstrek is a popular subcompact SUV that, like almost all Subaru models, is equipped with Subaru's ingenious Symmetrical All-Wheel Drive. It sends power to the wheels with the most traction, thereby maximizing your road grip even on icy, snowy or muddy terrain. Trims for 2022 - in ascending order of price - are the base Crosstrek in the low $20s, the Crosstrek Premium, Crosstrek Sport and Crosstrek Limited in the upper $20s.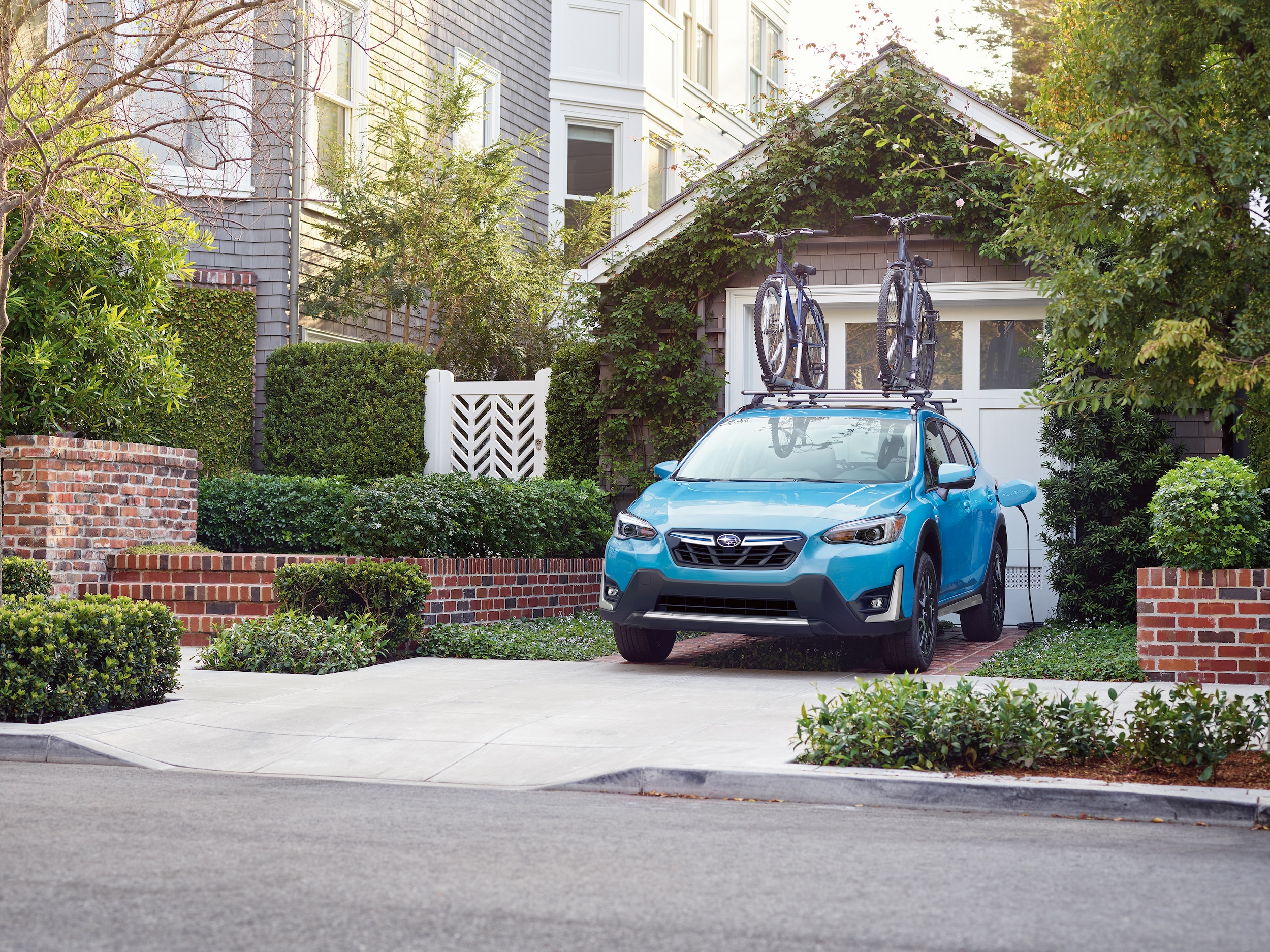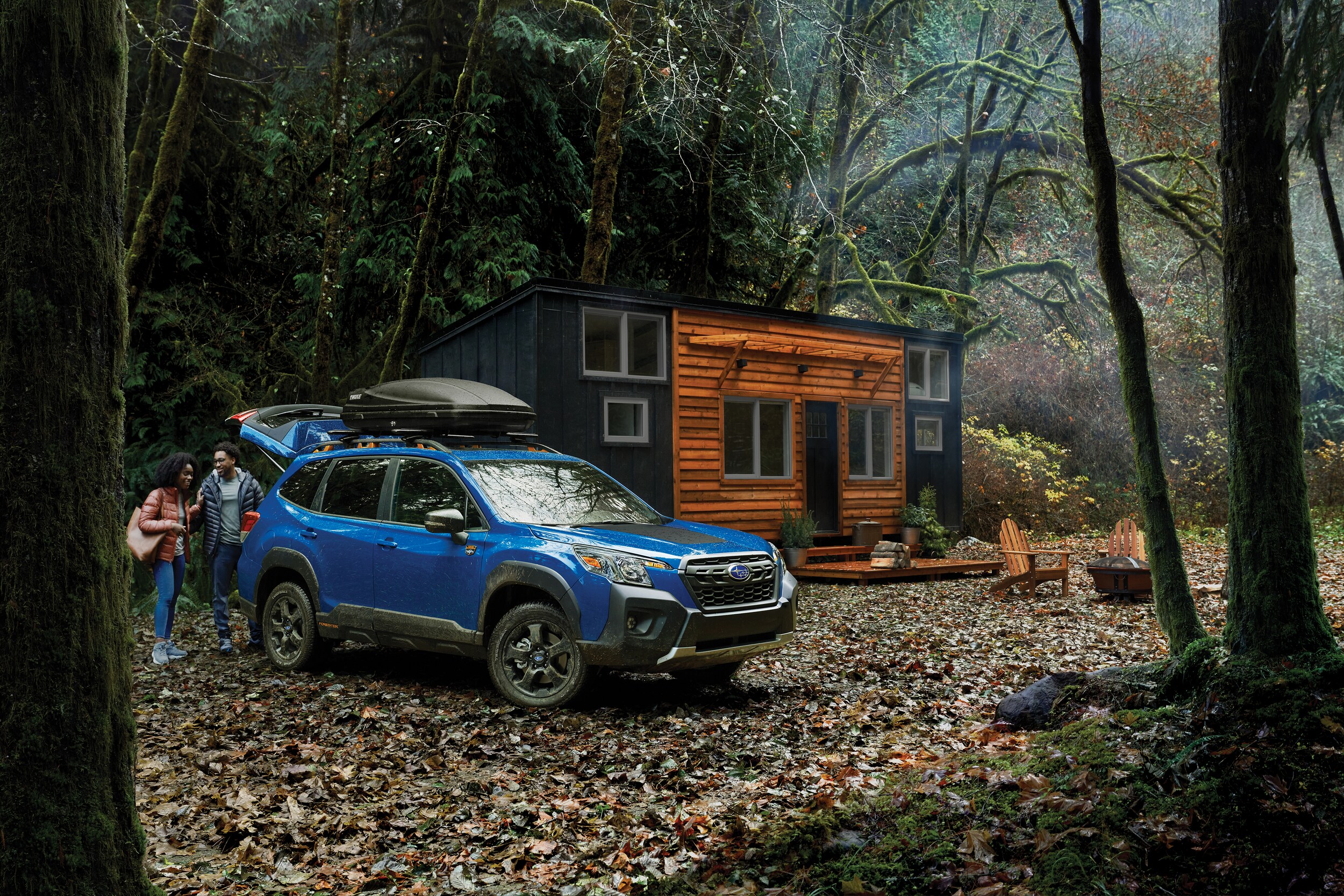 The New 2022 Subaru Forester
The Forester is typically our best-selling SUV, partly because it's so versatile. There's new excitement around the Forester this year because of the new 2022 Subaru Forester Wilderness. It's the Forester that's designed to take you further into untamed new territory. It's equipped with features that proved successful on the Outback Wilderness like higher ground clearance and bigger tires.
Forester trims start with the base Forester, priced in the mid-$20s, then the Forester Premium and Sport in the high $20s, the Limited, Wilderness and Touring models that range from the low- to mid-$30s. These are the kinds of prices, that make Jenkins Subaru well worth the short drive from Buckhannon or Grafton, WV.
---
Other popular new Subaru models
Check our online inventory to investigate Subaru options like the 2022 Subaru Impreza sedans and 5-door SUVs, the 2022 WRX sedans, the 2022 three-row Subaru Ascent SUV and the new Legacy sedan. The only model that doesn't have Subaru's amazing Symmetrical All-Wheel Drive is the exciting Subaru BRZ, an affordable, lightweight rear-wheel drive sports car that puts the fun back into driving around Clarksburg, WV.
View New Inventory
Subaru Rewards and Ordering Online
Special rewards for Subaru owners at Jenkins Subaru include membership discounts, rewarding Subaru events with owners, a unique Guaranteed Trade-In program and much more. Would you like to buy a Subaru 100% online? Our Express Store gives you instant upfront pricing and even home delivery within 100 miles of our dealership. Find out more about the advantages of getting your next Subaru at Jenkins Subaru in Bridgeport WV.
How Can We Help?
* Indicates a required field