Enjoy a Seamless Shopping Experience with Jenkins Subaru
Daydreaming about new vehicles and taking a few test drives can be fun, and the easy part of any new-vehicle shopping excursion. But, budgeting, filling out applications, and crunching numbers are all less fun. To help make your shopping experience easier, we here at Jenkins Subaru in Bridgeport offer a seamless, online process that can be tailored to suit your lifestyle and schedule.
Our online retailing experience takes you through the entire process of shopping for and purchasing a new vehicle, all from the comfort of your own living room. It starts with our extensive inventories of available vehicles, and takes you all the way through all of the steps of budgeting, trade-in, and applying for financing.
Click Below to See How it Works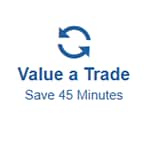 1. Value Your Trade
If you plan on using your current vehicle as a trade for money off of your next purchase, we can help. Our online trade-in calculator will help you determine the approximate value of your old car, so you'll have a better idea of how much you'll get for it at the dealership on trade.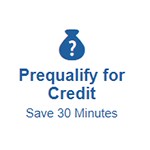 2. Get Pre-Qualified for Credit
You already know the style and type of vehicle you want, now you need to know what kind of budget you're looking at for it. One way to narrow down your choices and find the perfect vehicle for you is by applying for credit and seeing what you qualify for. At Jenkins Subaru, we work with credit ratings of all sizes and shapes, and we strive to find the ideal budget and payment for all of our customers, regardless of credit.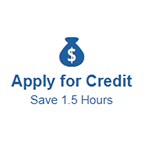 3. Apply for Credit
Once you have a better idea of the vehicle you want to buy and what your budget looks like, it's time to apply for your financing or purchasing agreement. We make it as easy and convenient as possible, with online forms you can complete at home on your own time. There's no need to sit in the dealership filling out tedious paperwork, when you can do it all at the time and place that works for you.
Get Started Today
Embark on you next car-buying journey soon, and let Jenkins Subaru help make it an easy, seamless process. We look forward to helping you shop for, budget, and take home the perfect new vehicle for your daily commute.
Hours
Monday

Closed

Tuesday

Closed

Wednesday

Closed

Thursday

Closed

Friday

Closed

Saturday

Closed

Sunday

Closed