Spacious for a Sedan and as Safe and Capable as Ever, the New 2019 Subaru Legacy Excites Elkins and Bridgeport Drivers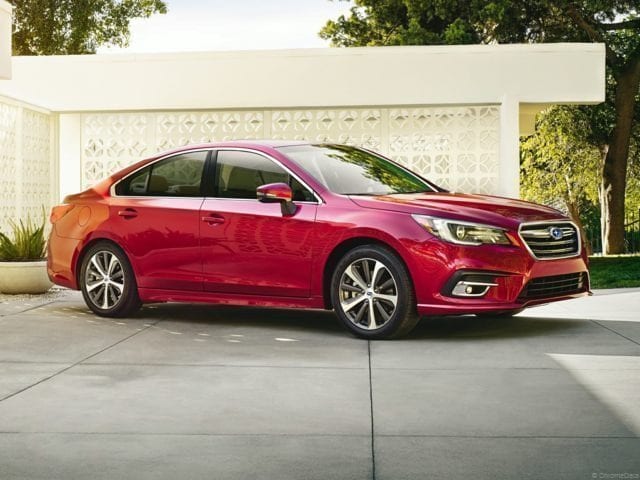 Even when you need added space and utility for your travels, there are plenty of reasons to avoid buying an SUV or crossover. If it's simply not your style, or you need stronger efficiency ratings for daily commuting, opt for one of the best sedans on the market in the new 2019 Subaru Legacy, now here at our dealership near Elkins. This midsized sedan takes the Subaru brand's legacy - see what we did there? - as a safe, efficient and fun brand to new levels, offering you the perfect balance of everyday drivability with added qualities that make it versatile and dynamic. Test drive the new 2019 Legacy here at our Bridgeport, WV Subaru dealership and see if this is the right fit for your everyday travels.
The midsized sedan market has been dwindling the last few years, as drivers are opting for either versatile small crossovers, or super-efficient small cars - both of which, we might add, are also available here. But with the new 2019 Legacy, the four-door segment proves it still has plenty left to give. The new Legacy not only comes with standard AWD, a feature that's often unavailable in other sedans - but also gives you two engine options. The base level 2.5-liter four-cylinder provides strong efficiency figures, while the dynamic six-cylinder gives you a fun 256-horsepower performance. Choose the setup that suits you best, and find your way around Elkins and beyond in a great new Legacy.
What's new in the 2019 Legacy? It largely carries over the same features and dimensions - one of the most spacious midsized sedan cabins on the market - but with the key addition of the Subaru EyeSight suite as a standard feature. This wealth of safety features like lane keeping assist and forward collision mitigation is a great way to stay safe while you're on the go, combining with the Legacy's AWD system to give you a full-on confidence-boosting setup. Other features carry over and keep you connected through smartphone integration, Bluetooth and easy to use touchscreen controls.
Is the new 2019 Legacy the right choice for you? Find out by visiting Jenkins Subaru today and we'll gladly take you out for a test drive.