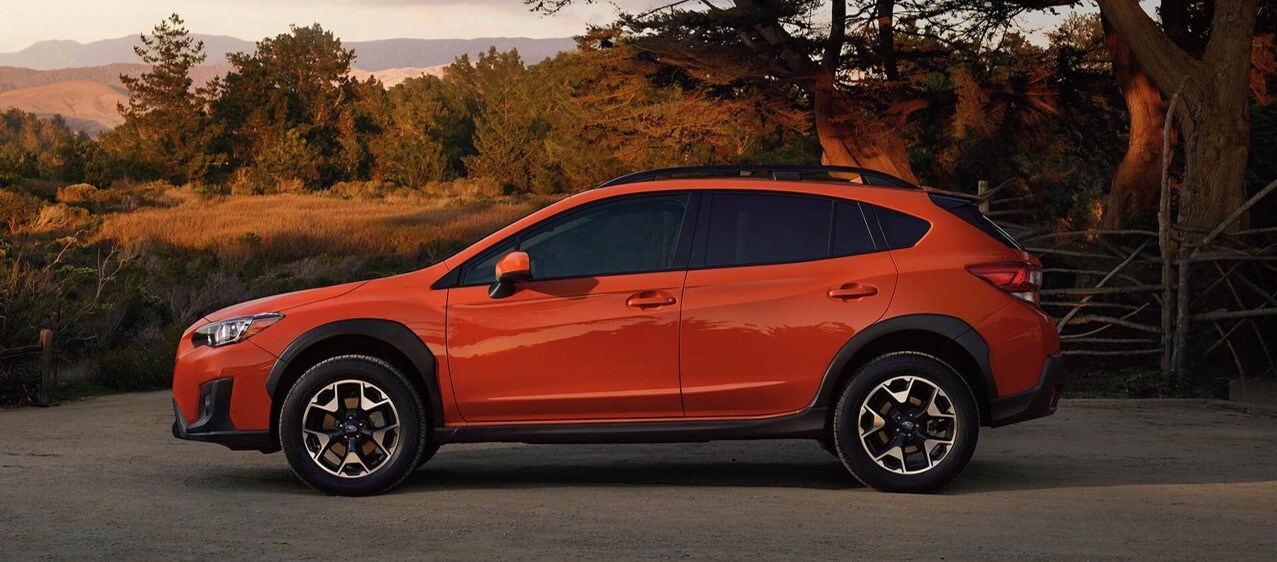 The Subaru Crosstrek is Different from the Competition
If you're picking a new crossover SUV for you and your family, then look no further than the new 2020 Subaru Crosstrek. This vehicle stands as one of the most exciting and idolized Subaru SUVs this year, and it only continues to make waves as more information comes out about it. This SUV for sale in our dealership is sure to impress drivers in the Clarksburg area.
The Subaru Crosstrek is one SUV that shines in an impressive number of areas, including design, performance, and virtually every other area it could excel in. If you're dedicated to finding an SUV for sale that fulfills whatever use you might have for it around Buckhannon and Grafton, then the Crosstrek just might be that versatile vehicle.
Performance
The Subaru Crosstrek was built to perform no matter the circumstances, and it will do just that. Its Subaru BOXER engine is guaranteed to deliver however much power you need so that you never have to worry about ability around Bridgeport, WV, and Buckhannon. If this SUV is one thing, it's dependable, as it is one of the standout crossover vehicles in the current market.
The new Subaru Crosstrek was also designed to be as drivable as possible, which is why every model is equipped with standard Symmetrical All-Wheel Drive. This will give the Crosstrek another advantage over other SUVs and crossovers, which often only have AWD available as an upgrade or alternative vehicular option.
Design
There's no doubting that the Crosstrek's design is one of its most reliable features. If you take a look at its sleek, streamlined body, you'll see the thought and care that went into making this vehicle as aerodynamic and efficient as it is. The Subaru Crosstrek stands out as a multi-use and dependable SUV, as its fuel efficiency and compact cargo storage capabilities open up entire realms of possibilities.
The 2020 Subaru Crosstrek is outfitted with an enormous amount of storage space, maxing out at 121.6 cubic feet of interior space. This is more storage space than any other crossover competition is currently offering, and you'll have room for all kinds of luggage, groceries, and sports equipment. At Jenkins Subaru, storage is one thing we emphasize the importance of-the Crosstrek is a vehicle that touts its usage on the road, and it has the trunk space to back up its luggage-holding ability.
Safety
Something that a road-ready vehicle needs are plenty of safety and security offerings. Drivers and passengers should feel at home in their vehicles, which is just another way of saying they should feel safe. The Crosstrek is built sturdily with a steel body structure capable of withstanding high-impact forces.
This Subaru SUV also features some impressive new technology that will help drivers stay alert and aware of their surroundings at all times around Grafton. Driver-assistance technology will help drivers stay aware of potential collisions, the movement of traffic, and whatever objects might be occupying visual blind spots. We've known about these safety issues in the automotive industry for some time, and the Crosstrek is one of the most accomplished vehicles currently tackling those issues.
Tech Features
Manufacturers at Subaru know that people want smooth accessibility when it comes to their tech. That's why they've gone above and beyond to make the Crosstrek so easy to connect to. Standard Apple CarPlay and Android Auto smartphone integration make connecting your smartphones as easy as anything. The available entertainment system will make it even easier to use your favorite apps, play music, or access your phone calls or text messages.
With available Harman Kardon Premium Audio, passengers and the driver alike will be able to experience their music through some of the best speakers on the automotive market, period. To fully experience some of the most sophisticated and user-friendly technology on the American car market, look no further than the new Subaru Crosstrek.
Available Subaru Crosstrek Trims and Their Key Features
Crosstrek
Standard Symmetrical All-Wheel-Drive
Available driver-assistance technology
Standard smartphone integration
Automatic climate control
Crosstrek Premium
Available moonroof
Fog lights
Subaru Starlink System
Heated front seats
Crosstrek Limited
Driver-assist technology
Keyless access
Blind-spot detection
Visit Jenkins Subaru in Bridgeport, WV to Learn More Today
If you'd like to learn more about the new 2020 Subaru Crosstrek, we encourage you to visit our dealership in nearby Bridgeport, WV today. You can take a test drive of any trim level that catches your eye to try out all the great features in person. We look forward to working with you soon!
Hours
Monday

8:00 - 8:00

Tuesday

8:00 - 8:00

Wednesday

8:00 - 8:00

Thursday

8:00 - 8:00

Friday

8:00 - 8:00

Saturday

8:00 - 5:00

Sunday

Closed